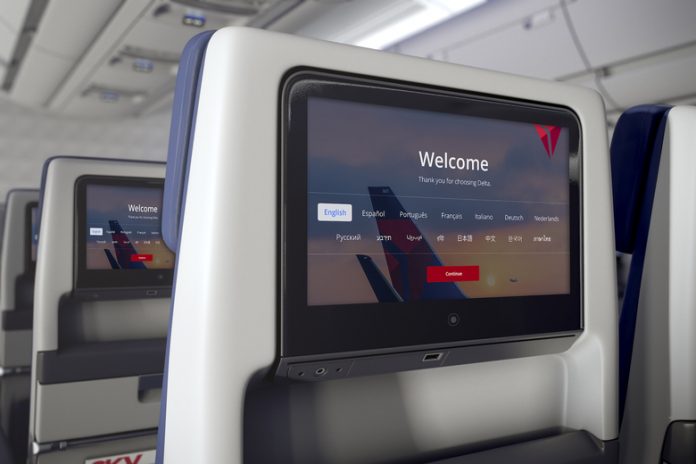 Thought the week would end on a high note? So did plenty of other investors this morning after the indexes opened for a small gain.
By the afternoon, however, everything changed. Coronavirus fears continued to mount, driving equities lower. The Dow, S&P, and Nasdaq Composite fell roughly 4%, 4.4%, and 3.8%, respectively, by the end of trading. It was the worst week for the market since 2008.
Volatility dropped, too, but remains high relative to the last few months. Some analysts have placed the blame on "headline traders," while others see it as a result of day-to-day sentiment micro-shifts.
"The markets are trading more on emotion than the actual data. That's what's causing the volatility," Sal Bruno, chief investment officer at IndexIQ, said.
"We've seen assets just trade off, really for no good reason, but just because there's fear. When we look back at this, we'll see how much of this was information-based trading and how much was emotionally based trading."
JJ Kinahan, chief market strategist at TD Ameritrade, believes that volatility is here to stay.
"The volatility, there's no reason to think it dissipates. What you really want to see is the market establishing some trading ranges," he said.
"Right now, I don't think anyone can say there's definite support or resistance because the moves have been just so big."
Want more FREE research and analysis on the best "unseen opportunities" in the markets?
And while making sense of the market's movements these days might be tough, that doesn't mean it's time to give up on the indexes completely. Wednesday's low has yet to be breached. Despite today's drop, the market still has a shot at forming a level of key support.
Elsewhere, certain stocks are setting up to inexplicably rally, even with so many coronavirus "unknowns" lingering.
Take Gogo Inc. (NASDAQ: GOGO), an in-flight entertainment provider, for example.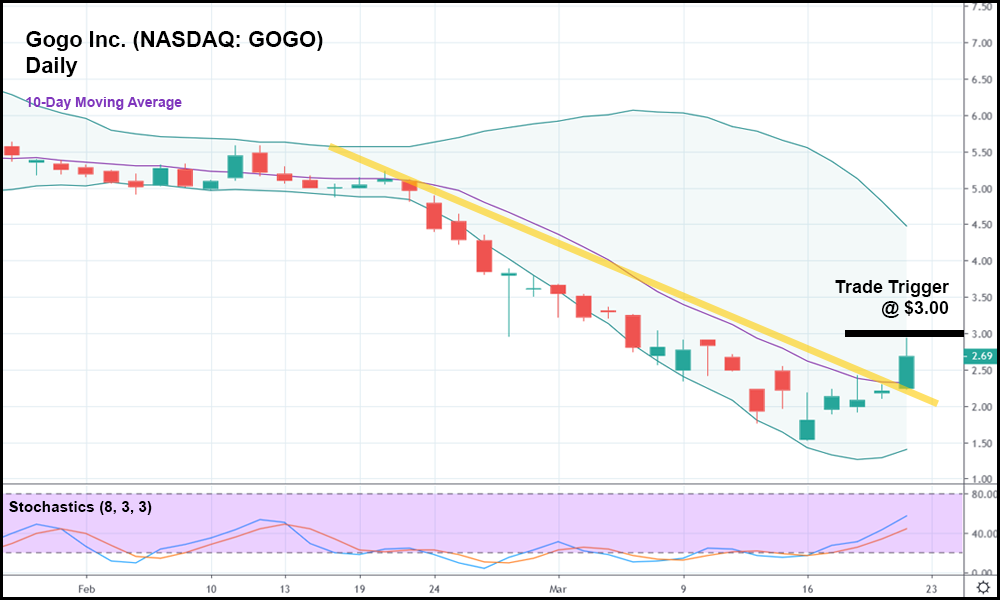 In the daily candlestick chart above, you can see that GOGO has done little but drop since the COVID-19 outbreak began. The stock is currently over 50% below its February high, and although it looks completely "dead in the water," today's 21% surge has given it new life.
In fact, GOGO broke out above its minor bearish trend (represented with the yellow trendline) today, soaring above the 10-day moving average as well. If GOGO trades above today's high, it might make sense to go long on the stock with a trade trigger of $3.00.
The last time GOGO gave us a long setup after a sell-off of over 50% from a recent high, it exploded for a 60+% gain (back in January 2019). Based on what the chart is showing us, the stock could be gearing up for another surprise "moonshot."
Which, for short-term traders, is an absolute "gift" in the coronavirus-limited market.